Sleigh bells, slay zombies!
Now taking Christmas Bookings
Our Christmas packages are pretty special…. from buffets to luncheons, Christmas Dinners to full on parties, speak to our events team for more information.
Enquiry through the Design My Night Booking Form.
Book before September 30th 2019 and the organiser receives a complimentary bottle of Lanson champagne!*
*to collect during or after the booking has occurred, bookers must be over 18, valid photo ID may be required.
Christmas Buffet Package
£24 a head
Suitable for groups of 25-120 (more on request)
Christmas Meal Package
£34 for two courses, £39 for three courses.
Suitable for groups of 6-25 (larger upon request)
Entry to the Arcade will cost £3 from 18/11/19 until 21/12/19 Monday to Friday – however with one of our ARCADE packages (see below) entry will be free.
Arcade Christmas packages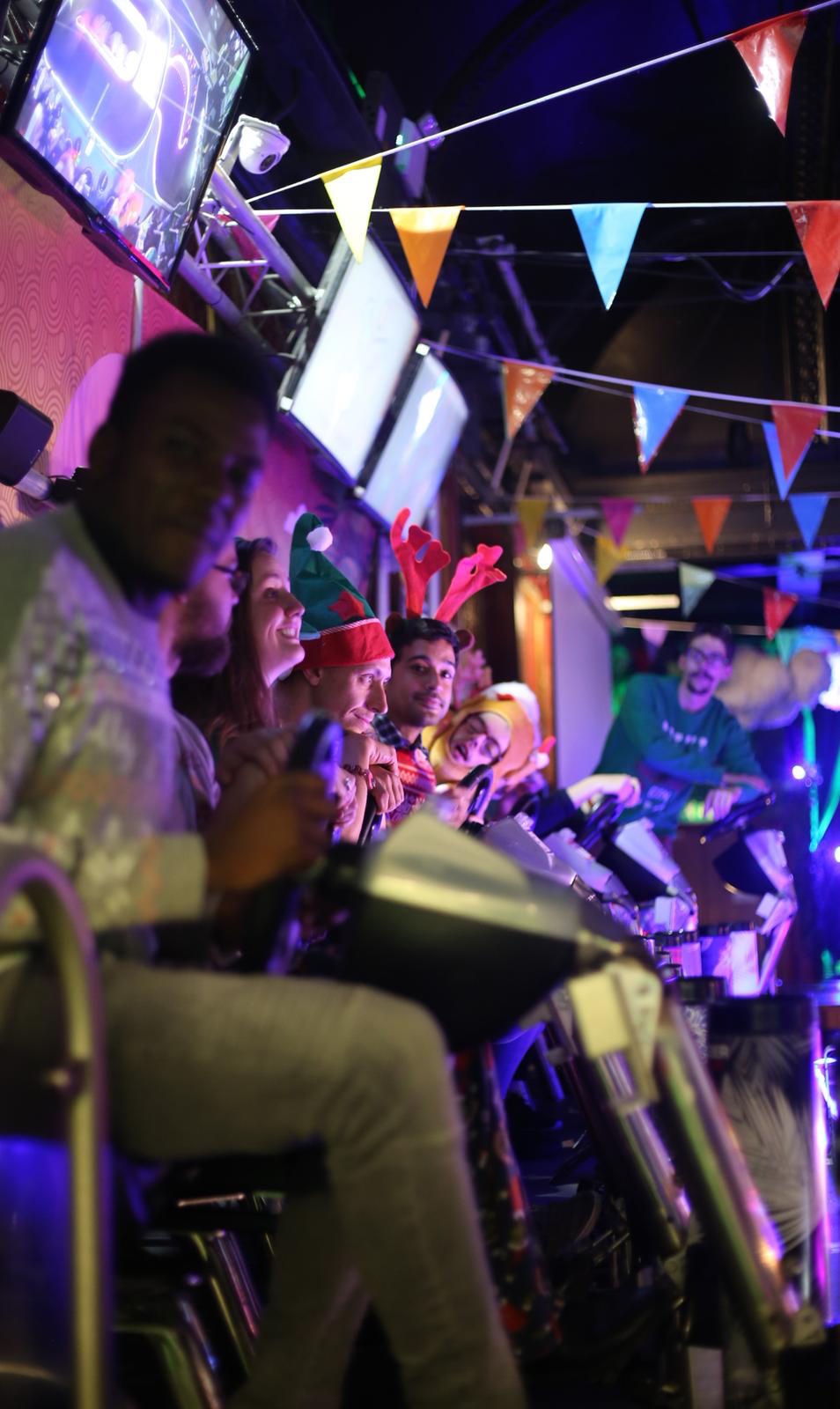 Arcade packages include food, entry to the Arcade and:
Moonshine Raceway – Race up to 10 people in the complete motorsport experience!
Plonk Golf – Put against your friends on our neon themed course!
And our huge selection of games included in free play! 
Time Crisis III, Point Blank, Table Football, Dance Stage 2, Super Bikes, Ice Hockey, Critter Racing Skee-Ball, Pinball and many more!  
Games may change subject to availability.